LYA EDWARDS
________________
Graphic Designer, Photo Retoucher
& Print Production Artist
Graphic Design
Additional examples available
OutRide Press Kit

A spot UV splatter texture on black paper creates a wet look, alluding to the waterproof nature of the product while also creating a tone-on-tone effect that looks both premium and rugged. The sides open away from the stationary center which reveals the product and additional branding.

Concept and design by me.

"Play" pattern created by Creative Designer.
In collaboration with Creative Director.
Concept only.
powerstation Press Kit

One, white Lightning cable, prominently displayed in the center among mophie portable chargers and Apple products, highlights the campaign's theme: The only cable you need.

Concept, art direction and design by me.

Grid image created by Senior Creative Designer, image edits by Photoshop Specialist.
In collaboration with Director of Product Marketing.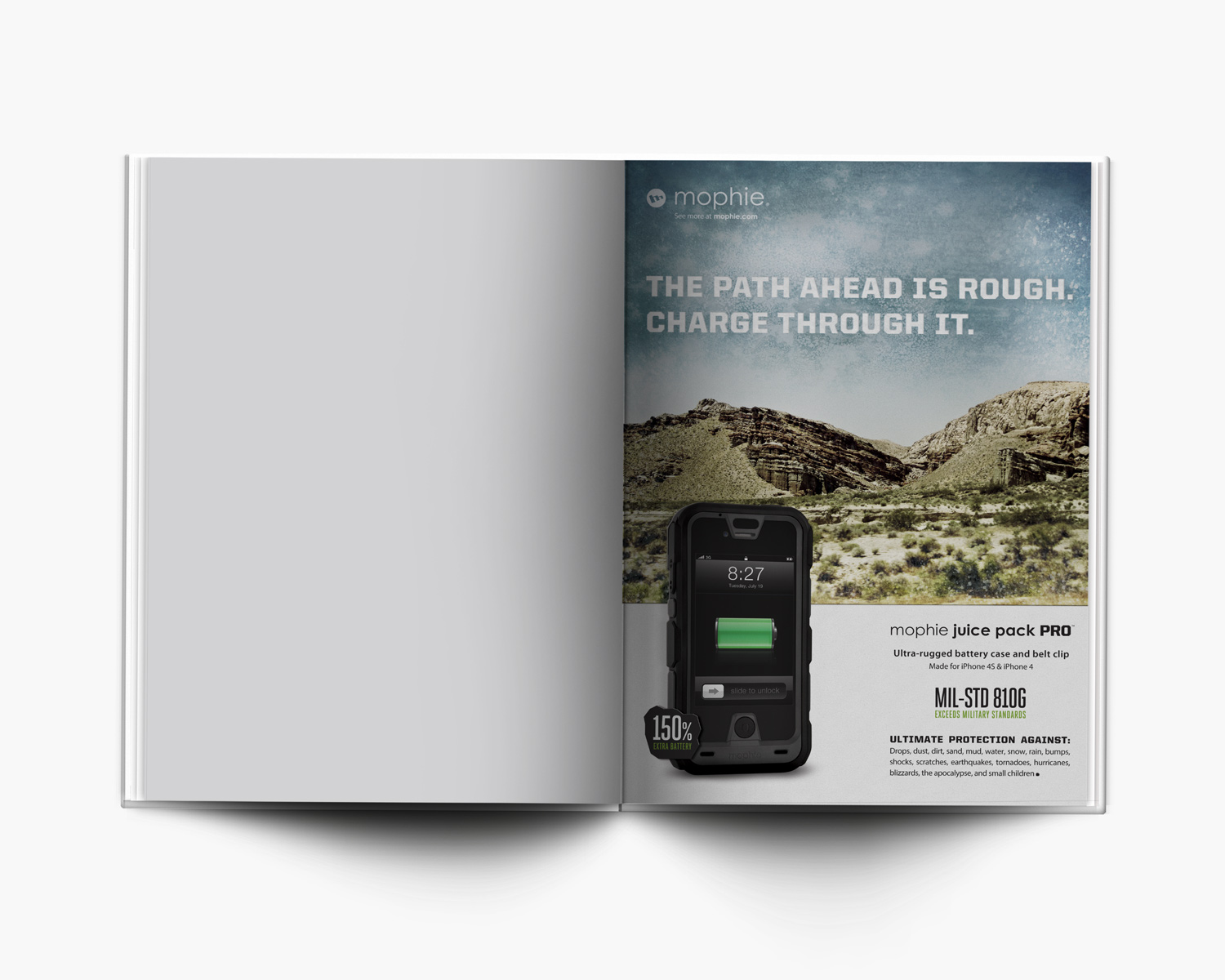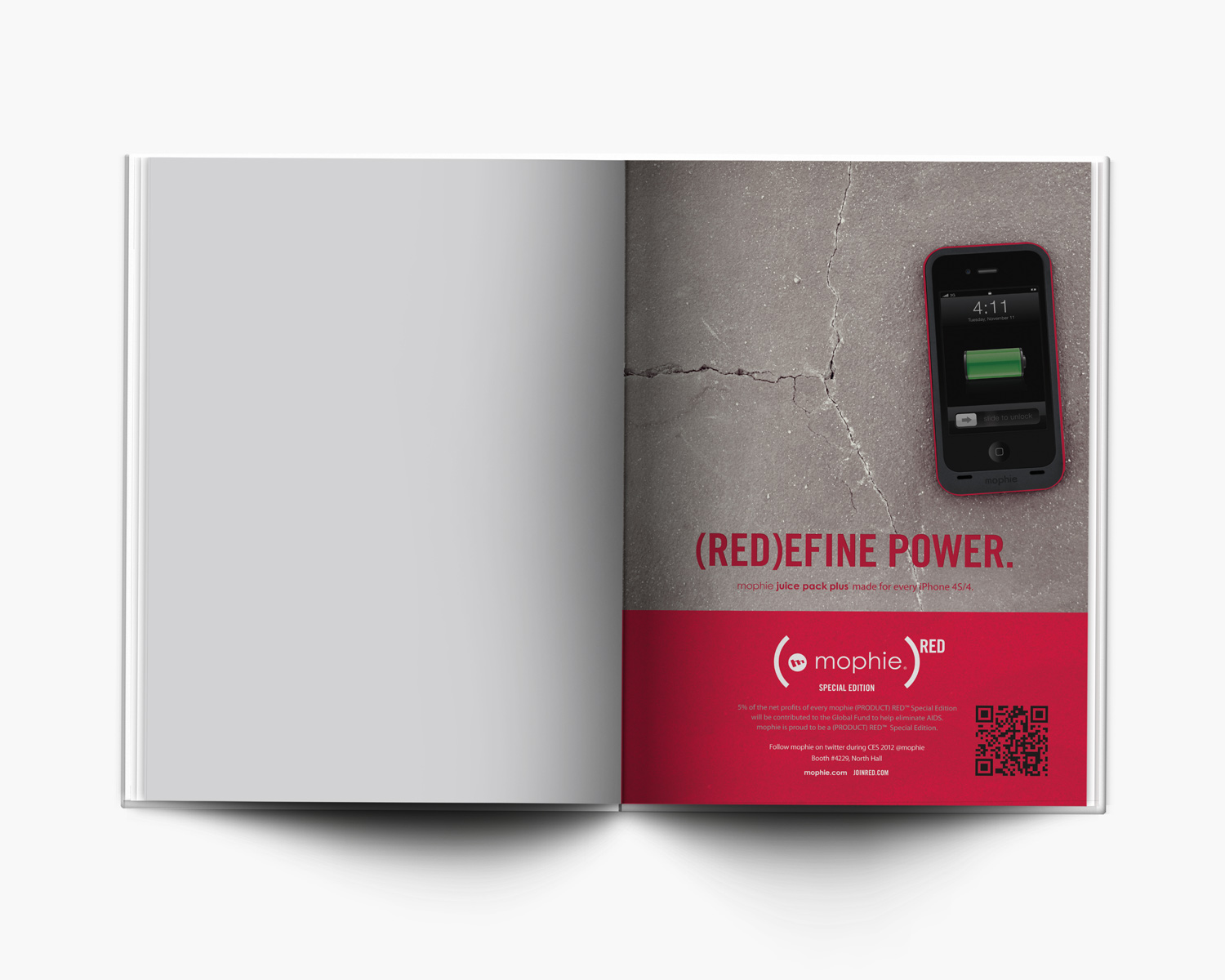 Print Ads
A collection of print ads from over the years.
Concepts, art direction, messaging, photography, typography and design by me.
Remember QR codes?
In collaboration with Creative Director & VP of Marketing.